What are the latest trends in home renovations? What can we expect to see growing in popularity in the new year and beyond?
REALTOR® Nick FitzGibbon sat down with Dean Fair, a talented General Contractor who has worked in construction for many years. Recently, he took over his father Tom's business, Tom Fair Construction, which is now known as Fair Slope Construction.
The pair discussed the most popular requests Dean gets from clients, whatever happened to the old kitchen table and why 2023 may just be the year of "less is more".
NF: Dean, can you describe for readers what your construction company does? Do you specialize in any particular areas?
DF: First, I want to thank you, Nick and Tina of Coldwell Banker, for allowing me the opportunity to share some of the things we do. At Fair Slope Construction, our main focus is to bring clients' dreams and visions to reality. We specialize in bathrooms and kitchens, along with many other household projects.
We are determined to bring our projects in on time and on budget. We realize that going through any kind of home renovation can be a daunting task, so our biggest objective is to make it as seamless as possible. We achieve these goals by communicating with our clients on a daily basis, working with reliable trades and always respecting the budget that has been laid out in detail at the start of the project.
To put it as bluntly as I can, I wouldn't allow anyone in your home that I wouldn't have in mine.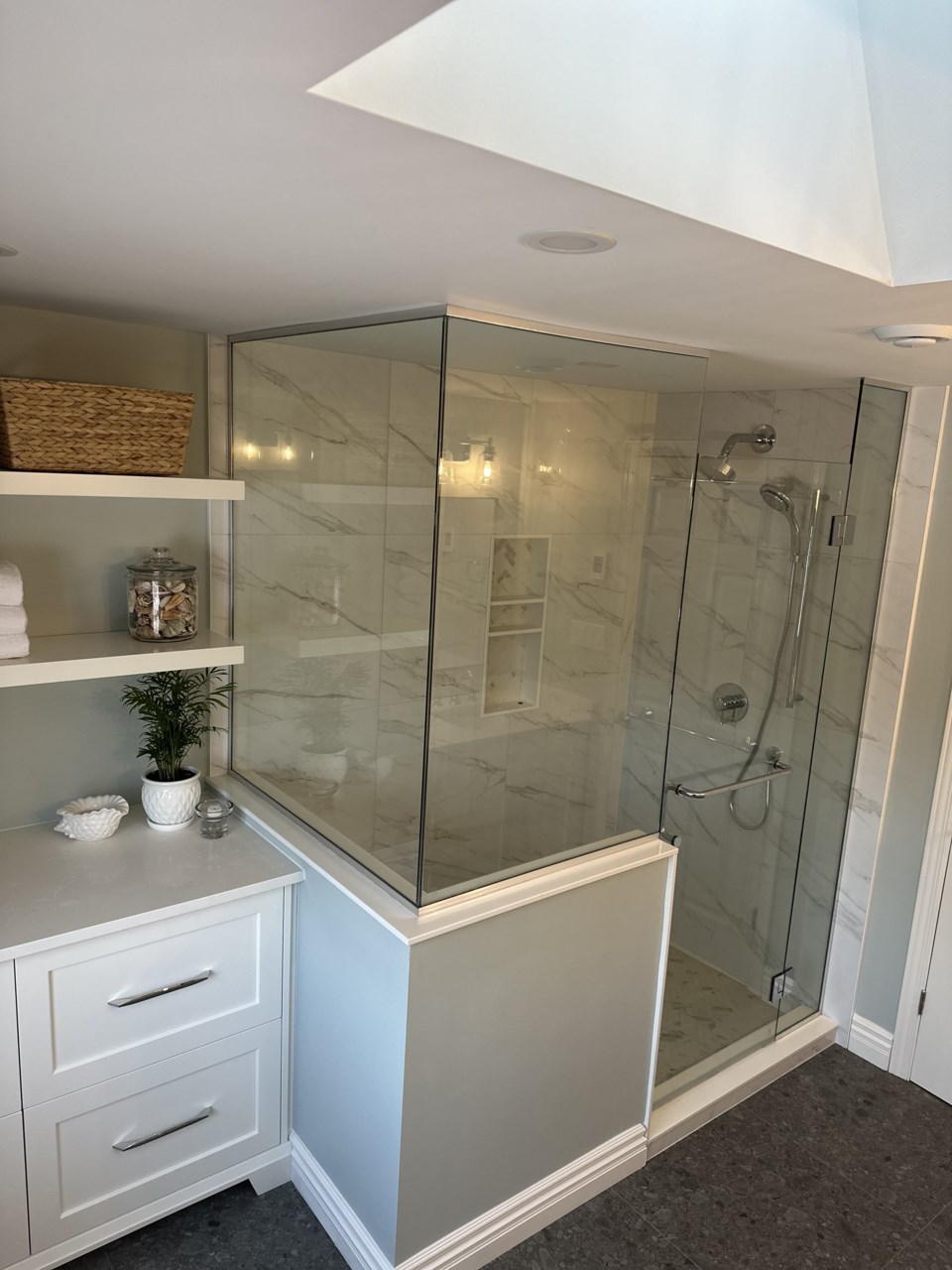 NF: How long has Fair Slope Construction been in business and can you share a bit about the company's history?
DF: Fair Slope Construction is a new business; we have been operating for only a few months, but I have been in the renovation business for the past 15 years. I have been operating as a General Contractor for the past 6 years, with plenty of experience in the residential and commercial construction industries.
Our latest project was an ensuite bathroom that included heated floors, custom millwork, and a 6 ft shower with a floating bench, along with other features.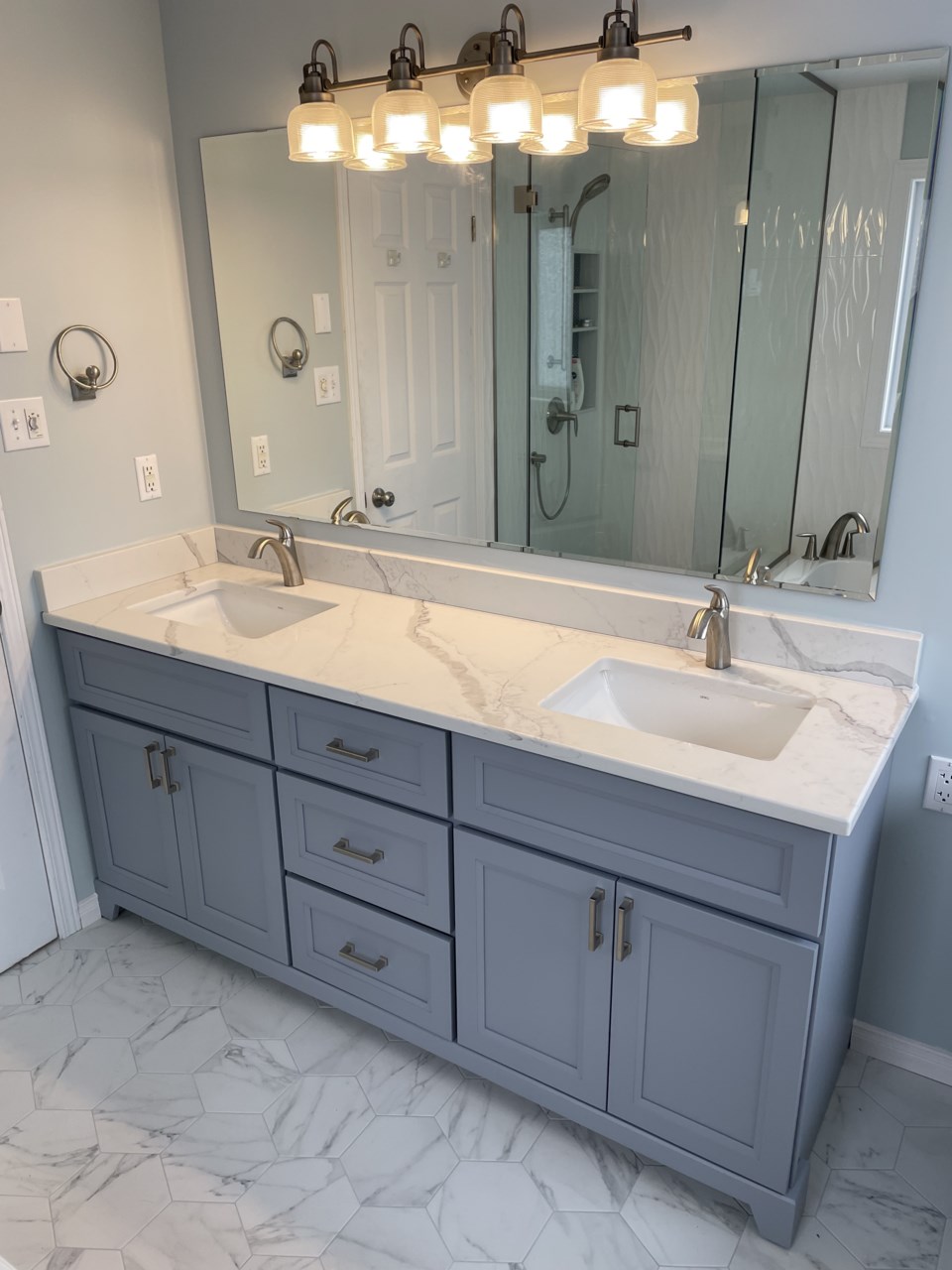 NF: What do you love most about this kind of work?
DF: The thing I love the most about this business is creating and designing. Once we have made the final selections and outlined the specifications with our clients, the demolition begins, and I cannot wait to have our clients see their visions and dreams go from concept to reality.
NF: Homeowners are always interested to know about the latest trends in home design and construction. Have you been noticing any changes in what people seem to want? Can you share some examples?
DF: The one thing I am constantly being asked is, "Can this wall come out?"
Open concept is a huge part of the projects I am involved in. Making things brighter and more open seems to be one of the biggest trends in home renovation projects; the other trend I am seeing is my clients getting further away from "off the shelf" designs and becoming more interested in custom pieces, such as vanities and kitchen millwork. The difference in quality is hard to describe until it is installed, and the client has had the opportunity to work with it.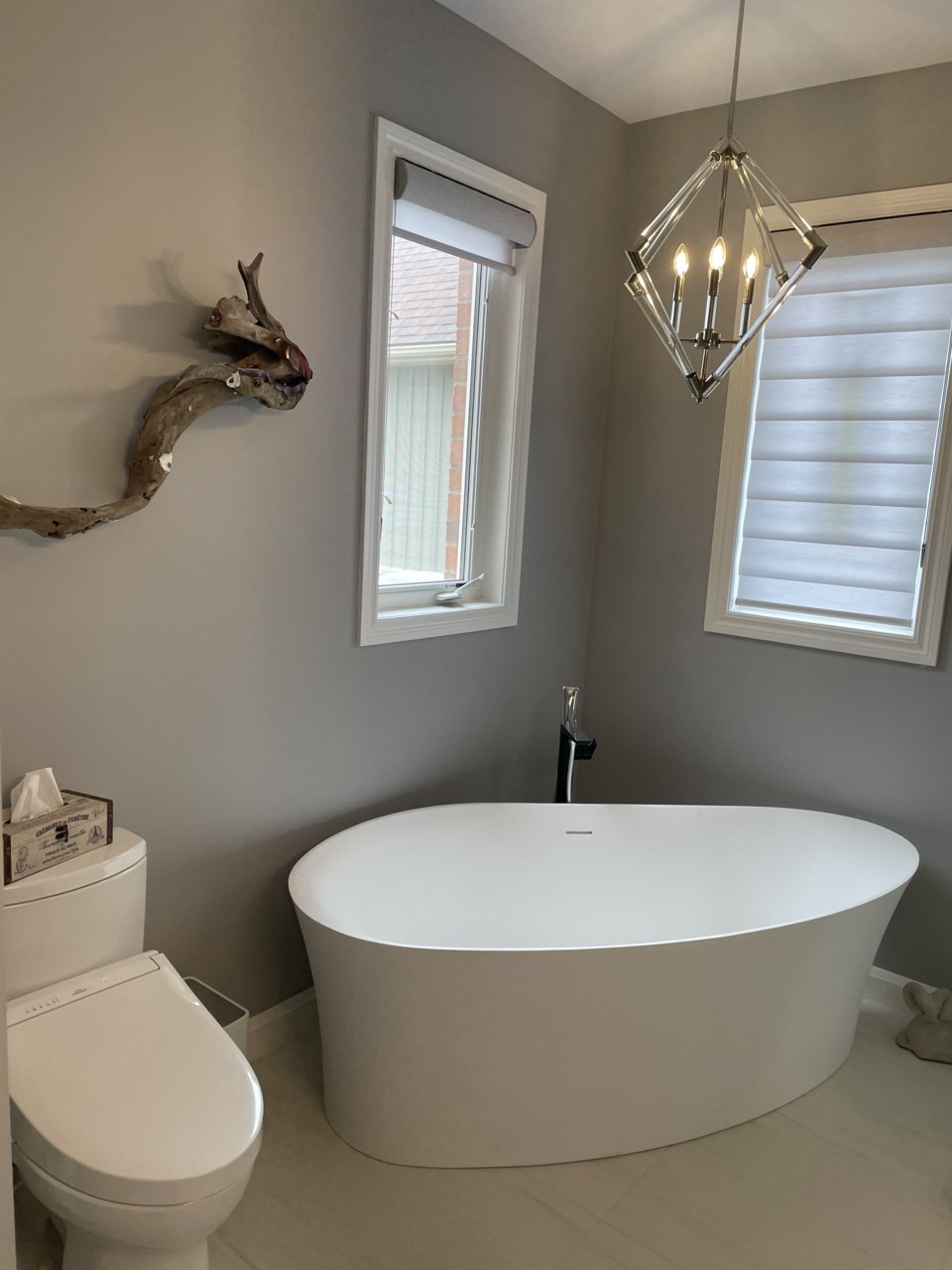 NF: What do you get asked for most often when it comes to kitchens?
DF: The biggest question that comes up when it comes to kitchens is, "How big can we make the island?"
Kitchen islands have taken over as the everyday kitchen table and with a growing family, space becomes harder to find. So having a big kitchen island to accommodate families and friends is a must in any kitchen.
NF: What are some of the most popular features in bathrooms these days?
DF: Some of the most popular features in bathrooms that we're seeing are heated floors, larger shower niches, curb-less showers (if construction allows) and custom vanities and storage spaces. Storage is one of the biggest things we take note of when trying to design bathrooms, so having a design implemented at the start of the project is a must.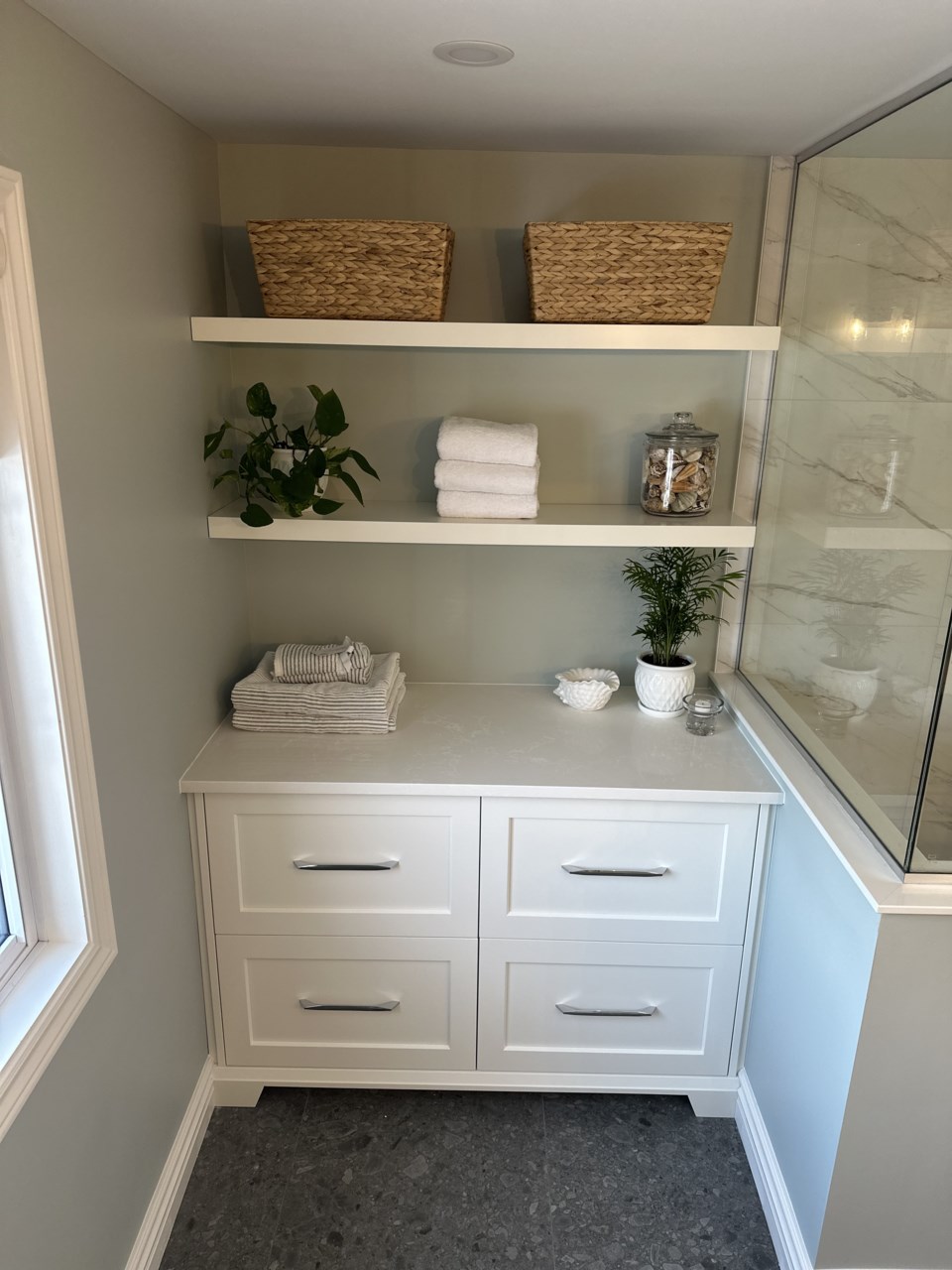 NF: You're uniquely positioned to see upcoming trends before the rest of us. Are there any unique features or finishes we can expect to see more of in our homes in the near future?
DF: One of the biggest trends is simplicity within the home. The old motto "Less is more" has never been so true. Decluttering the mind can start by decluttering the home, which can have a profound impact on our overall well-being.
To achieve this, we are seeing ample storage space, easy-to-use drawers and pantries, organized front entryways and a more open concept design to bring family together.
NF: Have there been any particular projects you've worked on that stand out to you—and if so, what was it about them that made them special?
DF: One of my most recent projects I have been working on is a house renovation that will include a kitchen, main bath, custom millwork and relocating the basement laundry to the second floor.
Our goal here is to create a flow within the space that is functional for the family, without them feeling like they need to relocate to a new home.
NF: Thank you so much for your time today, Dean. Great talking to you.
Connect with Nick Fitzgibbon to talk all things real estate online here.
View more of Dean's projects and contact him online here.